Durable flooring for various uses. Suitable for residential and commercial premises. Choose the most suitable one for your project.
Vinyl LVT floors imitate wood, stone, concrete, tiles, textiles and abstract patterns in their design. They have a number of excellent properties, such as very high durability, easy maintenance and very good acoustic properties.
We offer vinyl floors in a number of designs, such as vinyl floors in strips, floating vinyl floors or floating vinyl floors with a lock.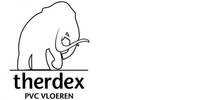 Therdex LVT floors is a characteristic and and high-quality LVT brand that focuses on style-conscious consumers and professionals. Our products are not only distinctive on an aesthetic level, but also when it comes to environmentally friendly properties. This makes Therdex valued among architects, designers and interior lovers looking for a distinctive and durable floor.
Didn't find what you were looking for?
Take a look at the offer of other types of floors or contact us.